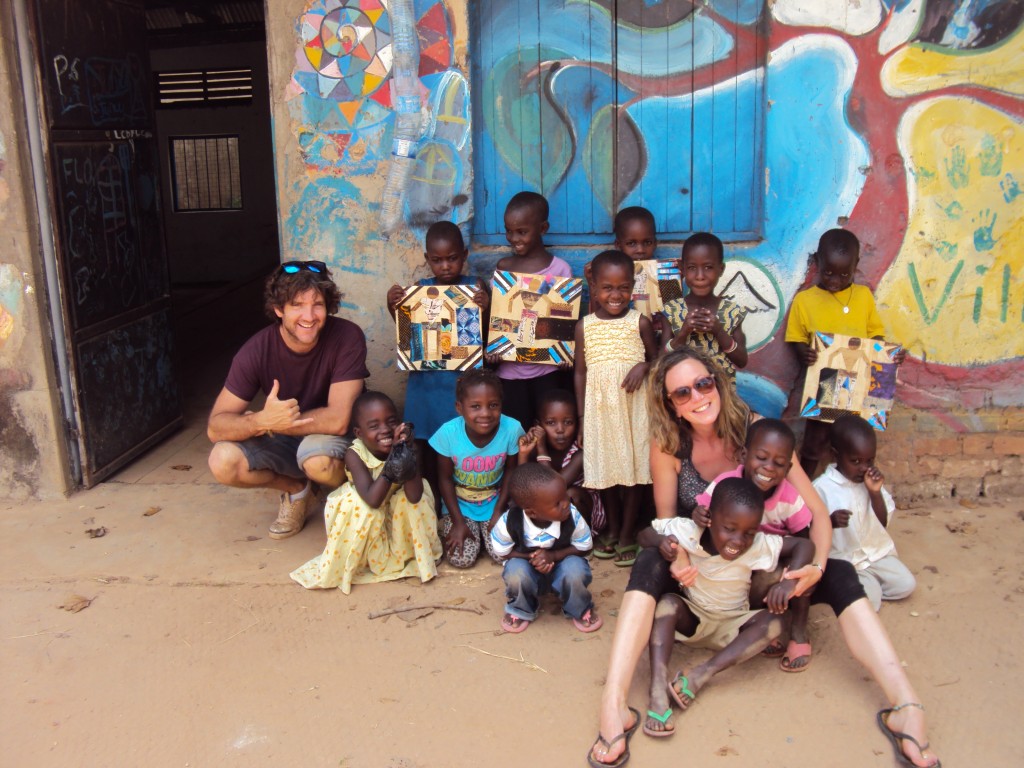 We are always looking for international volunteers to participate in the work we are doing. As our name suggests, we strongly believe in the benefits of exposing the kids to a wide range of life skills. We also want volunteers to get as much out of the experience as the kids do themselves. Would you like to join a project that differs from the norm? To be able to create your own programme through which to engage kids on subjects YOU'RE interested in? To make every day different, and really feel like you're bringing something new to the lives of the kids? If the answer to any of these questions is yes, then we are the project for you. We will work closely with you before your arrival in Uganda to structure the experience that you want to have. This way, you are able to have a say in the work that you will be doing in Ndegeya, while at the same time experiencing the beauty and inspiration that come from being hands on in a village in rural Uganda. While English is the official language in Uganda, it is in reality spoken as a second language. The older the child, the better their English will be. You will work side by side with one of our wonderful teachers who speak fluent English, in order to be able to interact fully with kids from ages 3 – 15. Anyway, trust us when we say that language is but a slight obstacle when engaging with Ugandan kids!
We began Creative Canvas after meeting Carson while travelling in Uganda. We are not a big charity, we are just a small group of people trying to improve the lives of a group of kids. We are strongly opposed to volunteer programmes that charge extortionate amounts of money to come and volunteer your time, when actually most of the money never reaches the people it is intended for. We run on extremely limited means, so we do charge a small fee for the volunteer programme, but 100% of that money goes into ensuring the project continues after you leave, and it is only a fraction of what many other volunteer programs charge.
Uganda is known as the 'Pearl of Africa' and, located in the middle of East Africa, is as authentic an experience as you could have. It is an extremely safe country, and the people incredibly welcoming. We are partnered with a beautiful guesthouse located a few miles from the project, in the town of Masaka. Rated in the top 1% of accommodation options worldwide on TripAdvisor in 2016, Villa Katwe is a wonderful place to return to at the end of a tiring day with the kids, and enjoy a cold beer at the campfire before waking to a delicious fresh breakfast.
We can arrange everything from private taxi to Masaka upon your arrival at Entebbe Airport, to any onward adventures within Uganda. There is so much to do in this country, from trekking into the jungle to come face to face with Mountain Gorillas, to going on safari to view Africa's 'Big Five'.
Volunteer programmes run in the 3 school holidays and can last from anything from 2 – 4 weeks. If you have any questions at all regarding the programme, or indeed Uganda itself, do not hesitate to contact us at info@creativecanvasuganda.org.
We would love to hear from you!!