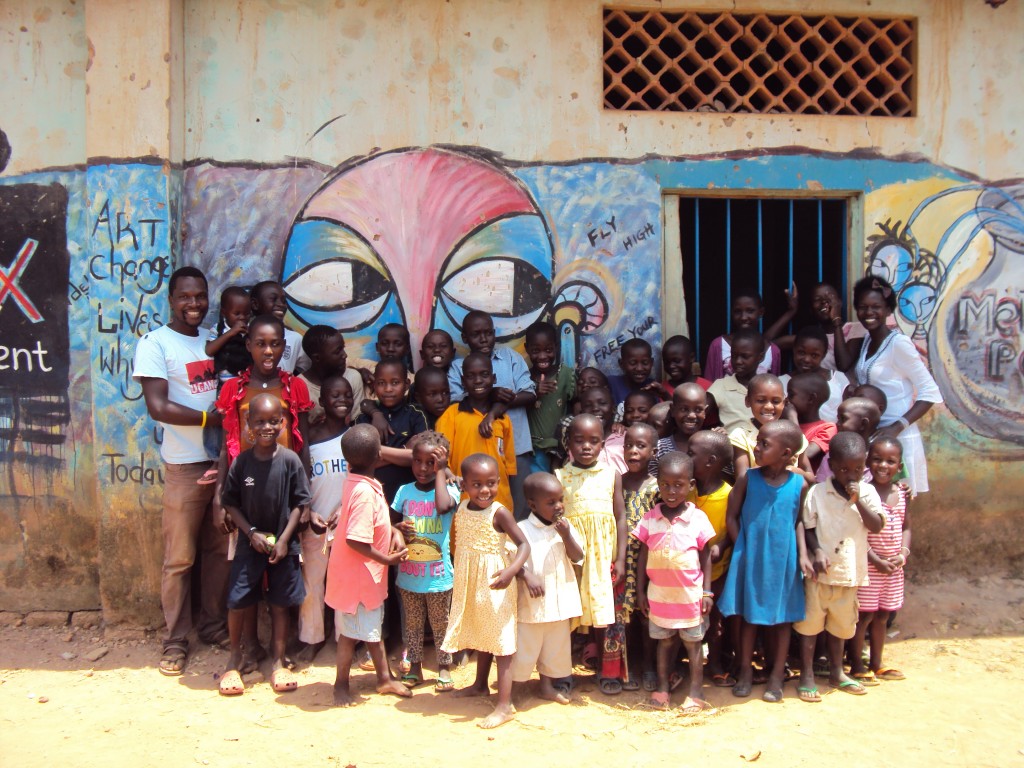 Creative Canvas Uganda is a project with a difference. With just a small team, we support over 50 children with extra-curricular activities aimed at educating them with life skills they otherwise may not be exposed to. The support is based at our centre in Ndegeya, Masaka, and it is a fun, colourful and energetic environment that the kids genuinely love to be in. The centre also doubles as Uganda's largest art gallery, where we showcase local Ugandan art as part of our aim to promote local culture. One of the biggest challenges Uganda – and indeed Africa as a whole – faces today is rediscovering, regenerating, and preserving its original cultures. At Creative Canvas Uganda we recognise the upmost importance of this issue, and it is a focal point of our thinking as we move forward.
With a full time programme running for the 3 school holidays of the year, and at weekends during school term time, we have a wide variety of subjects we touch on. From art to exercise, small scale farming to cooking, storytelling to drama, sex education to computer literacy, dancing to healthy living, and much, much more, our project really is a creative canvas for kids, teachers, and volunteers to express themselves in. As well as putting the kids through school, we provide a substantial meal for them every time they spend the day at the centre.
Inside our beautiful and secure grounds we house a library and classrooms, a kitchen, craft shop, playground and multiple gardens, alongside a huge community centre and art gallery. The space, which was designed for the kids and the community to explore and utilise, enables us to provide happy and positive surroundings to children who face a wide variety of challenges in their lives. The effect our project is having on the kids is already evident, and any visit to see them at Creative Canvas Uganda is sure to be met with a huge smile!